Haven't exported yet? Check the previous guide: Exporting your plan and assets for the Voosey pipeline
Seller registration and approval
If you haven't already, you must first apply and be approved as a seller on Voosey.
Access the dashboard
After becoming approved, make sure you are logged in and navigate to your dashboard.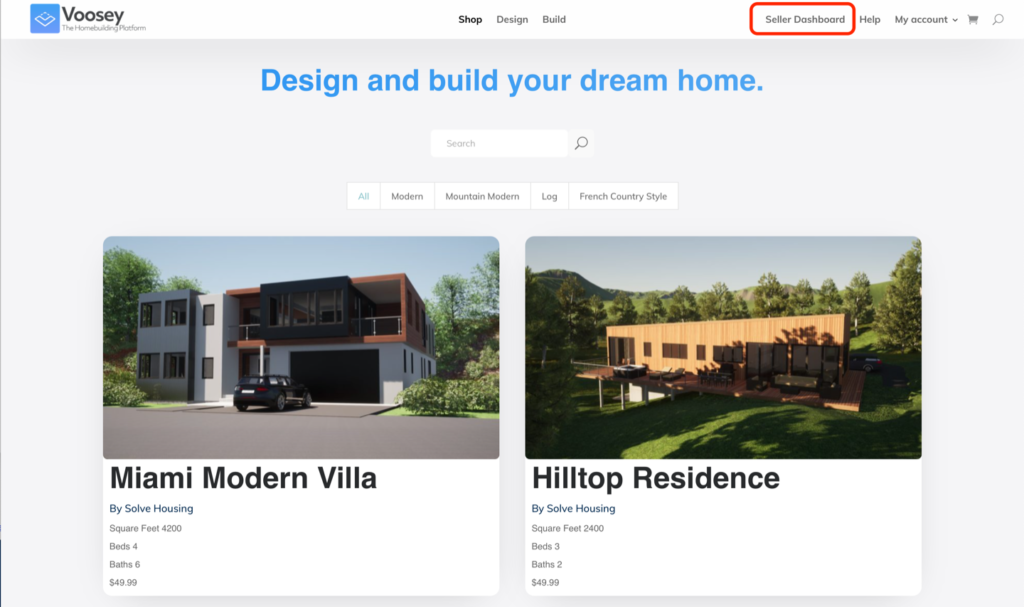 Add a new listing
From the dashboard, add a new listing.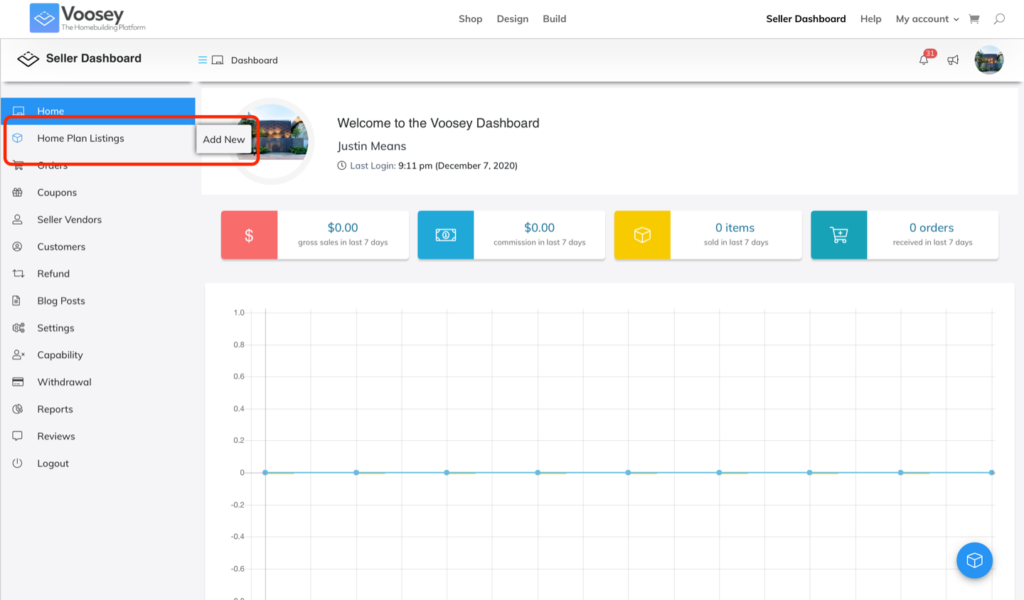 Input metadata
Be sure to include a title, price, categories, and images for your listing. It's very helpful to add a description and be expressive in your listing, as it'll be listed higher in search rankings and result in better sales overall.
Upload files
Upload all of the files collected in the previous guide.
Submit and test
Submit your plan and it'll become published on the Voosey marketplace. It's recommended to test your model in the Voosey app to ensure the 3D file was exported correctly.